Photos of the Month:
Mapletree Audio
Super Stealth +
monoblocs with
Ultra 4C
phono/line preamp and
PS 2C
power supply.
Lenco
turntable is modified by Jean Nantais. Speakers are
Tannoy
Ardens.
Super Stealth
stands (behing the speakers) are made from a salvaged solid oak desk.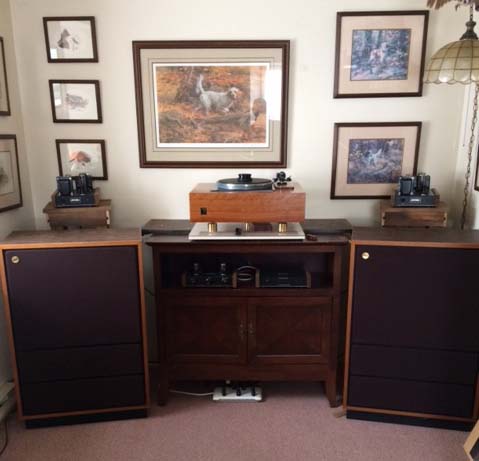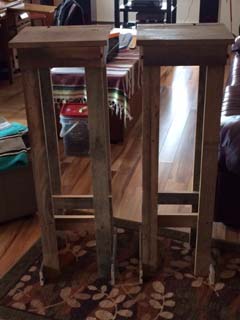 Below:
Line 4CRM
– customer-specified balanced version of the
Line 2CRM
preamp/power supply. Photos show the finished units with birdseye maple side panels and copper-clad front facia, the preamp under listening test in Mapletree home system, and during construction. Preamp has
Dueland RS
coupling caps,
Audio Note
Tantalum film resistors, and
Khozmo
quad stepped attenuator. A balanced differential stage provides excellent common-mode rejection. A balanced cathode follower stage guarantees low output impedance with very low noise in either differential or single-ended output mode. Power supply is 100% over-rated with filtered ac input and EMI gaskets. Filter caps are
Panasonic
polypropylene. The only electrolytic cap in the whole system is in the dc heater supply.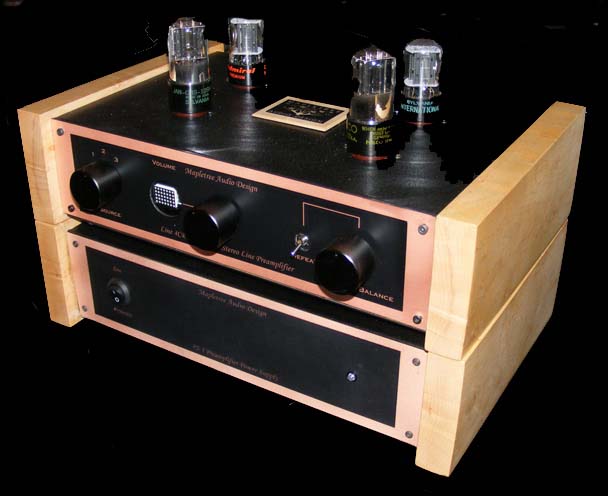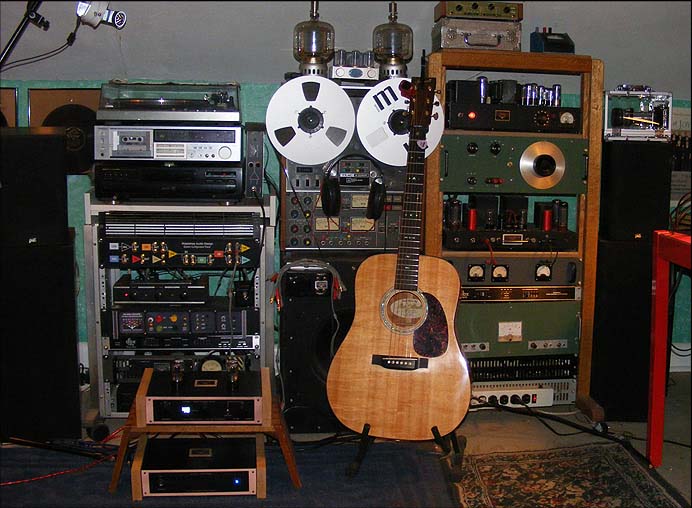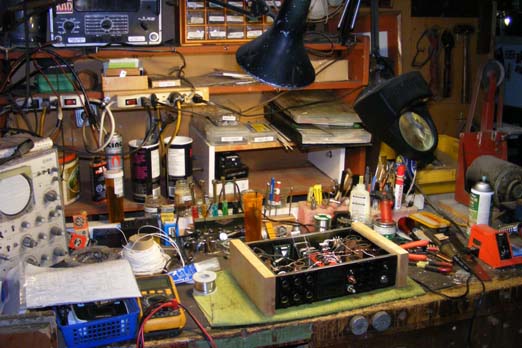 .
---

Special - Save $300:
New Line 2CRM
line preamp with
Alps/Bent Audio
remote volume control and
Auricap
options together with
PS 2C
power supply. Finished in black with walnut side panels. Input gains are 5 dB/10dB/10 dB. Preamp features dual main outputs plus passive Record output. Ready to ship (input gains can be re-configured to customer specs and 240 VAC wiring is available at no extra cost). Includes NOS 12SN7GT and 6X4 tubes, power interconnect cable, IEC power cord, and remote handset. Priced with FREE
Auricap
option (save $200) and half-price remote volume control (save $100) for $900 USD. As an added bonus I can offer free shipping to N. American locations. This is a rare opportunity to own a classic preamp with the full-meal-deal treatment at a discount price.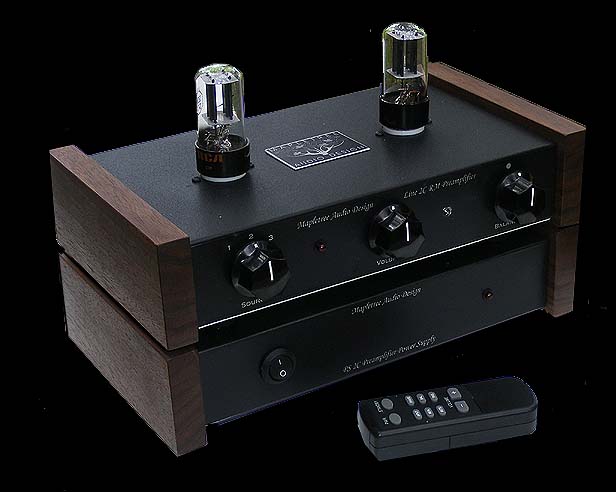 ---
Engineered To Order (ETO)

Customers often have specific requirements that can be met with custom features and/or modifications to existing Mapletree products. Usually, these can be accommodated at nominal extra cost. The most modifiable components are those disigned to route signals and/or reconfigure system components, namely the
LR 1 Line Route
r, the
SP 1 Amplifier/Speaker Selector
, and the
SCC 1 System Configuration Controller
. Here is a brief summary of what is available. More information can be obtained from the
Branches 7 Newsletter.

LR 1 Line R
o
uter
- The standard version is designed to switch one of up to three input stereo signals to one of up to three outputs. Other configurations are available to handle up to 6 inputs and/or outputs. Chassis sizes are chosen to accommodate the required I/O connections. As with all the Mapletree switching components, RCA jacks are high quality gold plated with inside and outside hex nuts, switches are Lorlin or C&K enclosed rotary types with silver-plated contacts, and wiring is silver-plated stranded copper with Teflon insulation.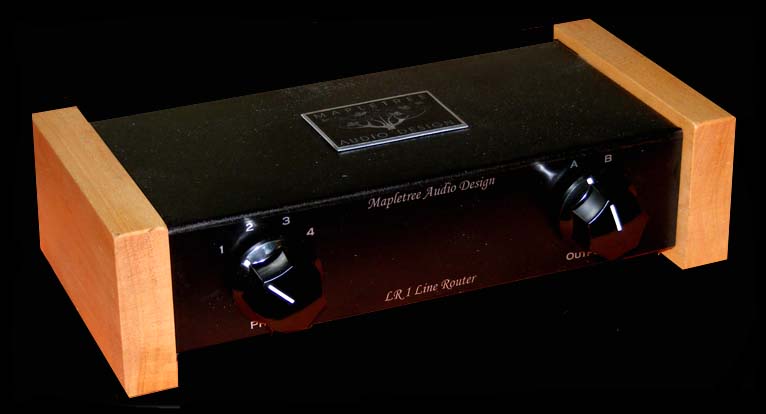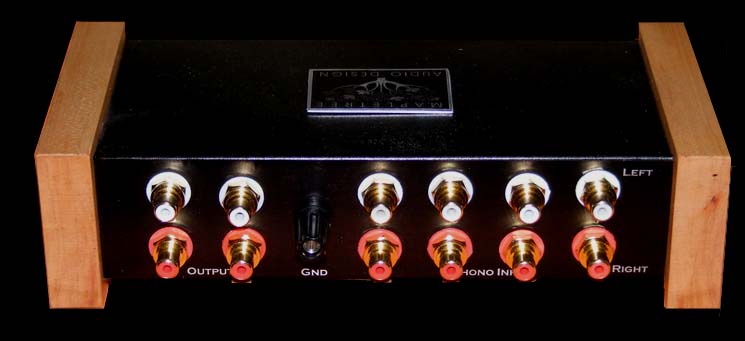 Custom
LR 1
for phono cartridge switching (4 inputs/2 outputs)



LR 1 Pro Line Router -
This is a balanced signal version of the LR 1. The standard model can switch up to 3 inputs and 3 outputs. Additional I/O can be accommodated using special multi-deck rotary switches. XLR connectors are Neutrik gold-plated type with locking tabs on the female version.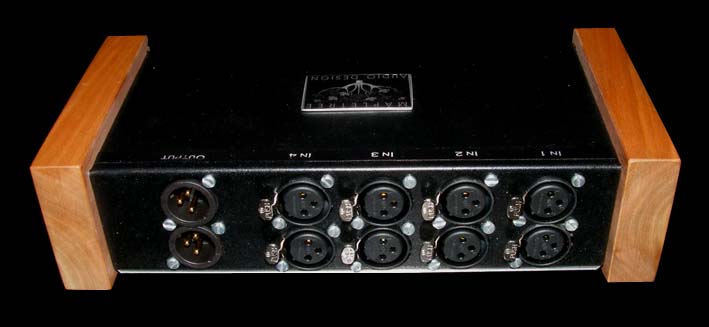 Custom
LR 1 Pro
with 4 inputs and one output.
"I received the switch [LR 1 Pro] today and it is exactly what I wanted and works perfectly - no noise at all when switching. I have bypassed my preamp for my DAC and LPs and have a sonic improvement".



SP 1 Amplifier/Speaker Selector
- The simplest (standard) version switches the stereo output of a power amplifier to one of two (or both) speaker systems. A typical modification is the addition of a switch for one or more amplifier outputs. All switches handling amplifier output or speaker connections are high-current rated versions of those employed in the LR 1 line router All amplifier inputs are terminated with 500 Ohm resistors and binding posts are heavy-duty 5-way dual units. A simplified schematic representation of the I/O and switching functions as printed on the top of the chassis.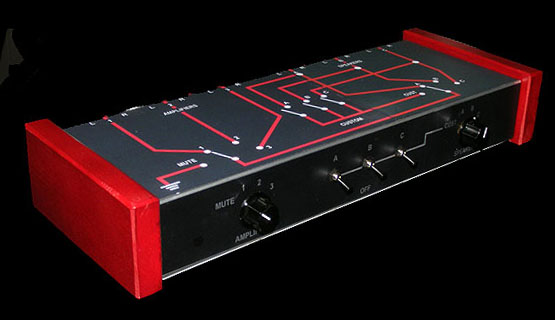 Custom
SP 1
switching 3 amplifiers to one or more of 3 speaker systems
S
CC 1 System Configuration Controller
- This is a custom combination of the
LR 1
and
SP 1
that allows switching of several sources to one or more preamps or headphone amplifier, preamp outputs to one or more power amplifier inputs, and power amplifier outputs to one or more speaker systems.
"[The SCC 1 is] simple elegant and effective. Does exactly what I needed it to do and has significantly reduced the effort involved in switching between components. Just a wonderful product".


Custom
SCC 1
that handles 3 sources, two preamps, a headphone amplifier, 2 power amplifiers, and 3 speaker systems. Chassis ia 6" x 17" x 3".
---